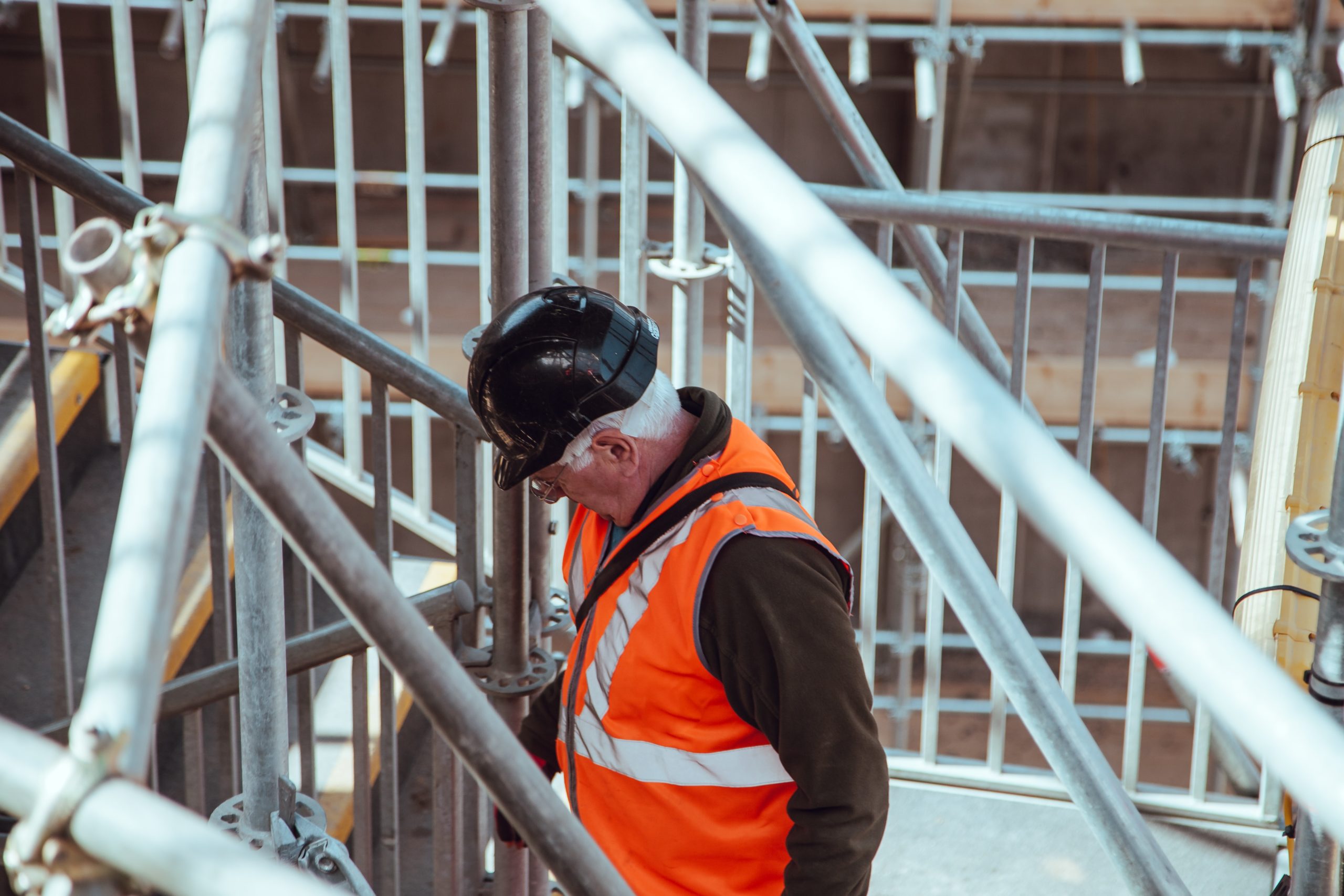 A Guide to California's CSLB License Classifications




One agency every California contractor needs to be familiar with is the Contractors State License Board. This government agency determines who can perform contracting work and how, as well as establishes the rules and requirements for licensure. Learn more about the Contractors State License Board below, including types of contractor licenses, who needs licensure to work, and how to go about getting a license. 
What Is the California Contractors State License Board (CSLB)? 
The California Contractors State License Board (CSLB) is the governing agency for construction contractors in the state of California. The CSLB is a 15-member board with an appointed executive officer and approximately 400 employees that serve California. This agency regulates contractor licenses, policies, and requirements and handles complaints against contractors. The agency's policies promote the health, safety, and general welfare of the public in construction matters. It's the CSLB's mission to protect the consumer public's interests by overseeing that anyone charging over $500 per project for construction services is properly licensed and bonded. 
What Does the CSLB Do?
The overarching function of the CSLB is setting the standards and requirements for license eligibility and seeing that contractors are fit for the work they intend to provide to prevent consumers from ending up with dishonest transactions and shoddy craftsmanship. The organization sets the standards and requirements for licensure, serves examinations, and upholds trade standards, ethics, and business practices. Should a contractor or entity work outside of regulations, the CSLB also enforces penalties, which often entails fines and license suspensions. Additionally, any advertising used by contractors is regulated by the CSLB.
What Are the Different Types of California Contractors Licenses?
There are four primary CSLB license classification groups: A: General Contracting, B: General Building, B-2: Residential Remodeling, and C: Specialty. The C-class license group is composed of approximately 45 specialized trade classifications.
Class A: General Engineering Contractors
General engineering contractors are those whose business is primarily in connection with fixed works requiring specialized engineering knowledge and skill in the following areas: irrigation, drainage, water power, water supply, flood control, inland waterways, harbors, docks and wharves, shipyards and ports, dams and hydroelectric projects, levees, river control and reclamation works, railroads, highways, streets and roads, tunnels, airports and airways, sewers and sewage disposal plants and systems, waste reduction plants, bridges, overpasses, underpasses and other similar works, pipelines and other systems for the transmission of petroleum and other liquid or gaseous substances, parks, playgrounds and other recreational works, refineries, chemical plants and similar industrial plants requiring specialized engineering knowledge and skill, powerhouses, power plants and other utility plants and installations, mines and metallurgical plants, land leveling and earthmoving projects, excavating, grading, trenching, paving and surfacing work, and cement and concrete works in connection with the above mentioned fixed works.
Class B: General Building Contractors
A general building contractor's primary business relates to any structure built, being built, or to be built for the support, shelter, and enclosure of people, animals, chattels, or movable property and requires the use of at least two unrelated building trades or crafts. This does not include anyone who simply furnishes materials or supplies under Section 7045 without fabricating them into or consuming them in the performance of the work of the general building contractor. 
More specifications about this license can be found here. 
Class B-2: Residential Remodeling Contractors
A residential remodeling contractor works in connection with any project to make improvements to, on, or in an existing residential wood-frame structure, and the project requires the use of at least three unrelated building trades or crafts for a single contract. This type of contractor may take a prime contract for trades or crafts which can include (but is not limited to) any of the following:
Drywall

Finish carpentry

Flooring

Insulation

Painting

Plastering

Roof repair

Siding

Tiling

Installing, repairing, or replacing electrical fixtures, such as dimmers, fans, lights, outlets, and switches

Installing, repairing, or replacing plumbing fixtures, such as faucets, sinks, toilets, and tubs

Installing, repairing, or replacing mechanical fixtures, such as air filters, air delivery and return grills, and preassembled exhaust fans
More specifications about this license can be found here. 
Class C: Specialty Contractors
A specialty contractor performs construction work requiring special skills. This type of contractor's principal contracting business involves the use of specialized building trades or crafts. Examples of a specialty contractor's operations may include:
Servicing or testing fire extinguishing systems

Installing carpets, linoleum, or resilient floor coverings

Preparing or removing roadway construction zones, lane closures, flagging, or traffic diversion on roadways including, but not limited to, public streets, highways, or any public conveyance
The C license group includes the following sub-classifications:
C-2 – Insulation and Acoustical Contractor

C-4 – Boiler, Hot Water Heating and Steam Fitting Contractor

C-5 – Framing and Rough Carpentry Contractor

C-6 – Cabinet, Millwork and Finish Carpentry Contractor

C-7 – Low Voltage Systems Contractor

C-8 – Concrete Contractor

C-9 – Drywall Contractor

C-10 – Electrical Contractor

C-11 – Elevator Contractor

C-12 – Earthwork and Paving Contractors

C-13 – Fencing Contractor

C-15 – Flooring and Floor Covering Contractors

C-16 – Fire Protection Contractor

C-17 – Glazing Contractor

C-20 – Warm-Air Heating, Ventilating and Air-Conditioning Contractor

C-21 – Building Moving/Demolition Contractor

C-22 – Asbestos Abatement Contractor

C-23 – Ornamental Metal Contractor

C-27 – Landscaping Contractor

C-28 – Lock and Security Equipment Contractor

C-29 – Masonry Contractor

C-31 – Construction Zone Traffic Control Contractor

C-32 – Parking and Highway Improvement Contractor

C-33 – Painting and Decorating Contractor

C-34 – Pipeline Contractor

C-35 – Lathing and Plastering Contractor

C-36 – Plumbing Contractor

C-38 – Refrigeration Contractor

C-39 – Roofing Contractor

C-42 – Sanitation System Contractor

C-43 – Sheet Metal Contractor

C-45 – Sign Contractor

C-46 – Solar Contractor

C-47 – General Manufactured Housing Contractor

C-50 – Reinforcing Steel Contractor

C-51 – Structural Steel Contractor

C-53 – Swimming Pool Contractor

C-54 – Ceramic and Mosaic Tile Contractor

C-55 – Water Conditioning Contractor

C-57 – Well Drilling Contractor

C-60 – Welding Contractor

C-61 – Limited Specialty
Who Has to Be Licensed by the CSLB?
Any contractor operating within the state of California must be licensed by the CSLB in order to legally operate. The only exception is if the total cost of a construction process, including labor and materials, is less than $500. If the total cost of a project meets or exceeds $500, the contractor must hold the required California contractors licenses before submitting a bid. 
Contractors must operate within the parameters of the license(s) held. Operating without or outside of a proper CSLB contractor license will result in possible fines, suspensions, or other disciplinary work bans. Courts can prohibit an unlicensed contractor from collecting monies owed for construction work, as well as require the contractor to pay back all monies received for work performed. 
What Is the CSLB Licensing Process?
The first step in acquiring a CSLB contractor license is ensuring you meet the basic requirements, which include being at least 18 years of age, having the necessary skills to manage a construction business or be represented by someone who does, and have at least four years of verifiable journey-level or above construction-related experience. 
If those requirements are met, you must then determine which license you'll need (A, B, B-2, or C) and complete a licensure application with the CSLB. The CSLB will send a letter of acknowledgement when they receive your application. From there, it may take a few weeks to actually process your application. Once your application is approved, though, you'll receive a notice to appear for the examination (or an exam waiver if applicable). You'll then need to study for the exam, take and pass the exam, and wait for license approval. At that point, you'll submit any final license requirements and be granted your contractor license. 
More detailed instructions on how to apply for a California contractor license can be found here. 
In addition to proper licensure, contractors must also have the required surety bonds to perform work. In California, a $25,000 contractors license bond is required by the CSLB to protect the general public and ensure contractors follow state law in their business activities. We at Surety First are highly skilled in helping contractors get the bonds they need in a timely manner. You can start by getting a free quote today to get your contracting business up and running and be that much closer to performing work. 
HAVE BONDING QUESTIONS?
Call us today at 1-800-682-1552 to speak with a licensed contractors bond specialist.
Mon-Fri 8:30am-5:00pm
Or